• eyebrows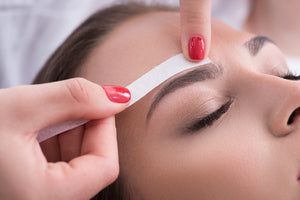 No matter what your preferred style of brow is, you probably do some type of brow grooming, (unless you're very dedicated to the natural look, which we totally respect). But since many of us either can't pull that off or prefer something a little more structured, keeping your brows neat and shaped can be painful, time-consuming, and often costly. If you pluck your brows at home, you know how much it can hurt. And you probably also know the feeling of pure, unadulterated rage when you finish plucking your brows to perfection indoors, step out into the sun, get into...
---
• eyebrows
Eyelash extensions are pretty much de rigueur for any beauty maven. While you may not get them yourself, or only entertain them on special occasions, almost everybody has at least heard of them. Eyelash extensions are synthetic fibers that can be attached to your existing lashes or lash line using adhesive. It makes your lashes look perfectly long, thick, and mascara-d from morning until night and every minute in between.  Eyebrow extensions, on the other hand, are much lesser-known—you may not have even known that it's a thing! Luckily, you have us to tell you all about it, and so...
---
• eyebrows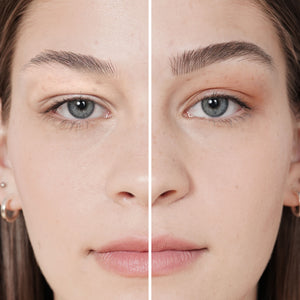 We all want perfect brows. If you have to be up early in the morning, when you look at all the steps and skills potentially required to get your brows perfect, it can seem pretty daunting—not to mention time-consuming! And when the alternative is catching a few extra zzz's or even other parts of your morning routine you might enjoy more, convincing yourself that perfect brows are worth the time might not be so easy, no matter how much better you feel like they make your face look. Enter eyebrow stencils. The easy, breezy way to shape your brows with...
---
• eyebrows
Are you dying to try the eyebrow slit trend, but you're unsure where to start? It's not as complicated as it may seem. We'll show you how to slit your eyebrows the perfect way, RN.  What Are Brow Slits? This brow craze involves a single or double vertical line cut into the eyebrow hair. Designs such as brow crisscrosses and diagonals are also known to accompany the style. Create these brow cuts using an eyebrow razor, scissors, or concealer. Though most brow slits are created solely for style, some people have an eyebrow slit naturally. Natural brow cuts are the...
---
• eyebrows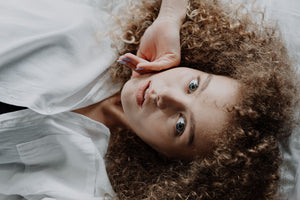 When it comes to eyebrow grooming, most methods can be costly and somewhat painful. Even though the results are usually flawless, threading and waxing are known for their discomfort and price commitment.  Well, what if we were to tell you that you could get that flawless cleaned-up look without having to sit through an uncomfortable waxing or threading session? It can save you some serious dough, too. We're talking about eyebrow razors! The words eyebrows and razor might seem a bit risky paired together, but trust us, with the right technique and products, your brows will be looking salon quality...