There is nothing quite like a full face of makeup to make you feel put together and on the top of your game. If you're looking for a confidence boost, it can be a world-class one, once you find products that work for you.  But for the day-to-day, if a long morning routine feels like more of a drag than a way to get you moving and grooving, you might be wondering how you can get the same self-assuredness without sacrificing the knowledge that you're showing up as your best self.  And while learning to be comfortable going makeup-free is...
---
From the time we're children, we're innately resistant to the dreaded task of cleaning up. No matter how tidy and organized your parents are, it's almost a universal given that if your parents ask you to clean your room and you probably had a good long whine about it internally.  Even as we get older and realize that keeping our living space clean is actually a good thing we should do more often and more thoroughly, and even if you appreciate a tidy space… very few people are excited to clean (and if you are one of those people, well....
---
If your brows aren't naturally bringing the heat when it comes to boldness, you've probably looked into many different ways to get the look you're after. And lucky for all of us, there are so many options!  Depending on what your lifestyle is like and what brow look you're going for, whether you're into structured brows or ombre brows, having a thicker, fuller canvas to work with is always clutch. And there are many different ways you can go about achieving that. Some increasingly common options include microblading and even brow tattoos. Microblading and tattoos are great options if you're...
---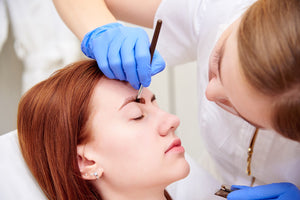 If you aren't blessed with naturally thick brows, the past several years of brow looks have probably been a bit of a headache. No matter how much you love the look of dark, strong brows, if your hair just doesn't lend itself to that, it can start to make you self-conscious.  And while sometimes you can feel a bit dramatic when you're in a Google-hole of how best to embolden your brows, you're definitely not! Eyebrows actually have a serious impact on how we perceive other people's faces and are key when it comes to recognizing one another. So if...
---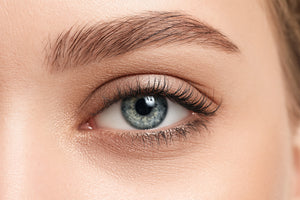 Whether you're a casualty of early 2000s eyebrow trends or just don't naturally have the bold, bushy brows that have been in vogue for the past few years, having thin eyebrows can be incredibly frustrating. If you're scrolling through Instagram or just looking around your friend group and noticing that everybody has the fluffy brows of your dreams, knowing you just don't have the brow hair required to shape your brows into your ideal look can really put a damper on your confidence. Luckily, thin eyebrows aren't the end of the line. There are definitely things you can try to...