There's no end lately to the ways you can style your brows, whether you're into bleached brows, colored brows, or dark and bold brows. There is also an endless list of ways you can style your brow. It just depends on your own personal tastes and how trendy you like to be—and how much you're willing to commit to something that can genuinely change your entire look with even the tiniest of shifts.  Because your eyebrows have a seriously significant impact on how you're perceived and even in how easily people recognize you, deciding on your ideal brow look is...
---
With bold brows on trend, if you aren't naturally gifted in the brow department, you might be a bit frustrated with your ability to meet the trends where and when they're happening. There are many ways you can fill in your brows and make them appear fuller and thicker, and a lot of those options are super effective, and give you a really natural finish if that's what you're going for. But sometimes, makeup isn't enough! If you're tired of mornings spent in front of your bathroom mirror trying to coax your brows into being something they're not, you might...
---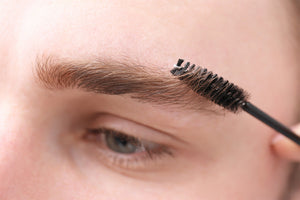 It's been fascinating to watch the evolution of eyebrow trends! From something you tried to make as small and dainty as possible to something meant to be bold and eye-catching, eyebrows have been at both ends of the spectrum over the past couple of decades. But times are still changing.  Rather than there just being one way to style your brows in order to look on-trend and chic, there are an increasing number of ways to style your brows to get the look you want—and more and more, brows are used to express your personality in a way that's way...
---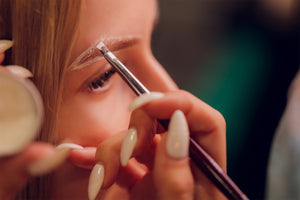 If your brows aren't quite up to your bold standards, you might have pursued eyebrow tinting as a way to up the ante on your brow game. After all, eyebrows have become a feature of many people's makeup routines over the past few years!  They're the star of your face, and not just because it's trendy. Some studies show that thicker, bolder brows are actually considered more attractive than thinner brows. Plus, having the right brow shape and style for your face does wonders as far as framing your features and making everything on your face, from your makeup to...
---
There are so many things that are wonderful about getting older. You gain a lot of wisdom as you go, learn who your real friends are, and stop dating guys who think sleeping on a mattress without a bed frame is acceptable. Not to mention the freedom that comes with moving forward in life, both from your parents, and (hopefully) financially as you move onwards and upwards in your career. While you may sometimes feel a twinge of regret for the wild days of your early twenties or the simplicity of your teen years, it's safe to say that overall,...